Particle size distribution is an important physical property in many industries such as pharmaceuticals, paints, ceramics, semiconductors, etc.
Particle size can influence the density, electrical properties, mechanical strength and thermal properties of the finished product.
It can be measured in different ways. It is important to remember that the instruments will give values considering all particles to be spherical in shape. If using different equipment, we might get different particle size results for the same substance because it uses different methods.
There are two types of measuring PS (Particle Size): sieve size and laser diffraction.
For small crystals we have Malvern equipment that uses the laser diffraction technique. Malvern can measure PS as dry or humid powder. If the conditions applied with the same equipment, for example Malvern, are not exactly the same, there can be differences in PS values. For coarser crystals we use sieve analysis.
We can customise to the particle size distribution the customer might need. We can mill and decrease the particle size.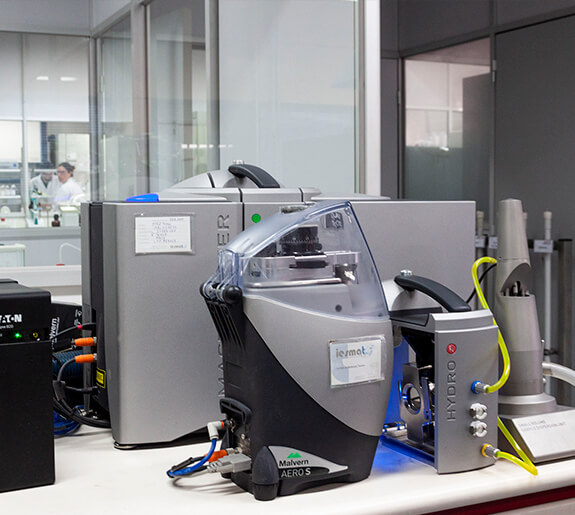 Uniform appearance of solid products is achieved by sieving after the drying step. Coarser crystals formed in the crystallisation step are separated out and therefore particle size is more uniform.
We sieve all our high-purity salts.
Particle size is a critical parameter for specific applications. With our mills we can decrease the particle size of our salts to meet the customer's requirements.
Furthermore, milling can be carried out in a GMP-compliant environment.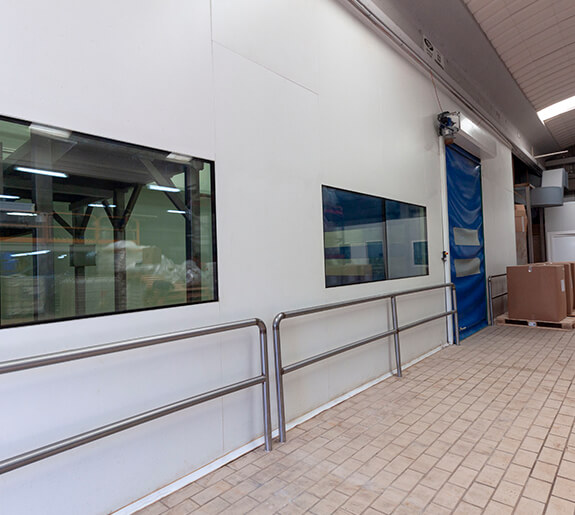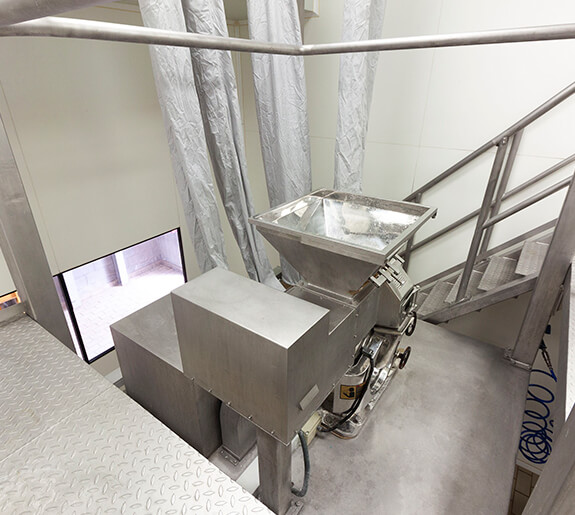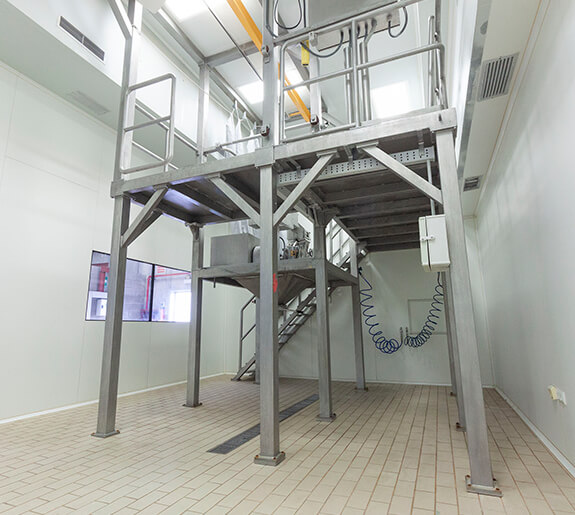 Multi-component products can be a good solution for specific applications. Mixtures of organic and inorganic salts can be obtained as a solid or as a water solution in a range of batch sizes from a few grams to several tonnes.
We can supply our products in solid form and in solution. It makes them easier to use in specific industrial processes. Water is the most common solvent for inorganic salts, but we also provide acids or alkalis dissolved in organic solvents such as IPA, tetrahydrofuran.
We can supply some of our products with very low endotoxin content.
Products to be used as APIs or excipients in parenteral and injection solutions sometimes need to have very low endotoxin content. Our special products for parenteral use are manufactured with purified water with an endotoxin limit  lower than 0.25 EU/ml and a total aerobic count limit lower than 100 cfu/ml.
Customers also ask for products low in endotoxins for non-parenteral use.
These low in endotoxins salts can be manufactured under GMP guidelines in our factory in Venta de Baños or in our factory in Esparreguera which is ISO compliant.
We know that every single application requires a specific product grade. With our variety of raw materials and our purification systems we are able to achieve the suitable product for every customer's process.
Our products meet existing publications:
Pharmacopoeia (Ph Eur, USP-NF, JP): products for the pharmaceutical, biopharmaceutical, veterinary, nutraceutical and cosmetics industries
Food Grade Regulations (FCC or EU): our ISO 22000 compliance allows us to supply the Food and Beverage Industry with products complying wiht the FCC (American Food Chemical Codex), EU monograph or both directives at the same time.
ACS (American Chemical Society) and ISO (International Organisation for Standardisation) for Analytical Laboratory Reagents
ASTM (American Society of Testing Materials) for referenced laboratories.
And can also be adapted to the customer's specifications or needs with the result of special grades such as:
Pharma grade
Food grade
Chemical grade
Low in perchlorates and chlorates
Low in endotoxins
Please read more about our purity grades at Menu-> Product-> By grades