Quality Chemicals is aware of the importance of accompanying our high-quality products with high-quality packaging to keep them in optimum condition.
We offer a wide range of packaging solutions in terms of both capacities and materials to adapt as much as possible to your needs. Our entire packaging range is manufactured according to the strictest regulations and aims to be as environmentally friendly as possible.
We are continuously searching for cleaner and safer ways of packaging. We are an ISO 14001 certified company and safeguarding the environment is one of the company's goals.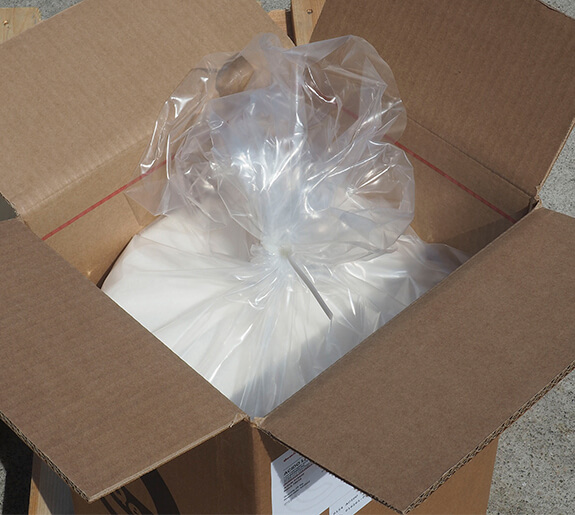 Wide range of materials taking into account the chemical compatibility and characteristics of our solvents and reagents
Food grade primary packaging according to regulation EU 10/2011 and amendment EU 1282/2001.
Vacuum packaging for sensitive products (i.e., hydroscopic products)
Wide range of sizes: convenience and peace of mind for all our customers worldwide
UN approval: packaging approved under the latest transport regulations
Safe packaging options containers and caps designed to minimise particular risks to users and the environment
Ease of handling for our customer's daily operations
We can load our packages in different types of pallets: wooden Euro pallet, plastic Euro pallet, half Euro pallet (80 x 60), CP1, etc.
For plastic drums and paper bags we cover the pallet with a big "cardboard box" (as per the picture) which has the following advantages:

Preventing dust getting into the drums and bags
Safe transport of the drums and bags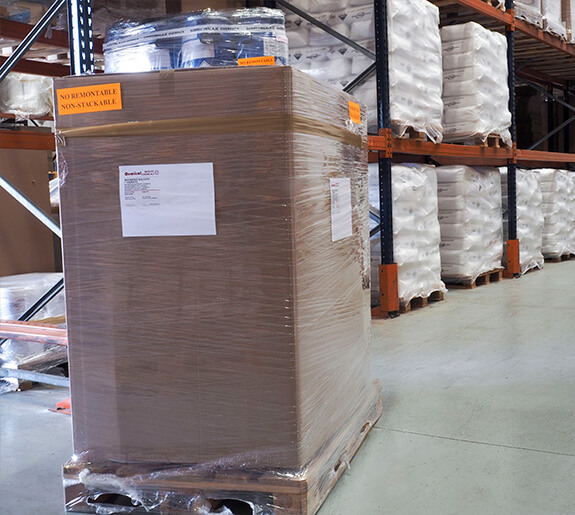 Our containers for solids have the ideal specifications for handling, storage and transport.
Our most popular packaging is an external cardboard box for easier waste management or reuse. Our boxes are stackable packaging and consequently save space during transportation and storage, which contributes to reducing our customers' packaging waste.
Our cardboard boxes have a unique "easy close" design that allows the customer to keep the box closed if the product is not used all at once and maintains the product safe from dust.
Apart from our standard box, we also pack our salts in bottles, wide mouth plastic containers, big bags and paper bags.
We can offer different volumes: 100 g, 250 g, 500 g, 1 kg, 5 kg, 20 kg, 25 kg, 500 kg, 1000 kg.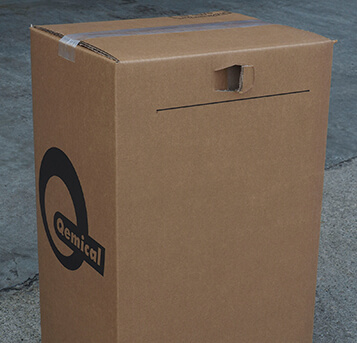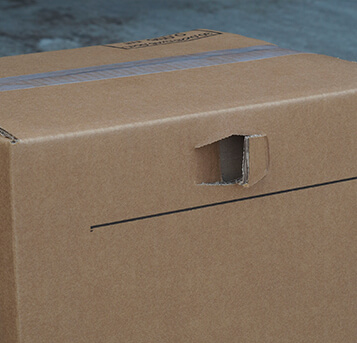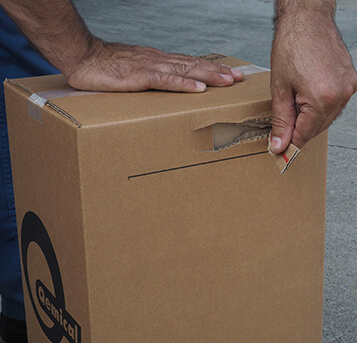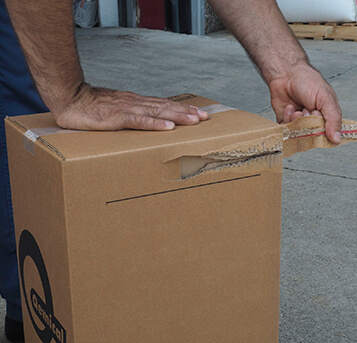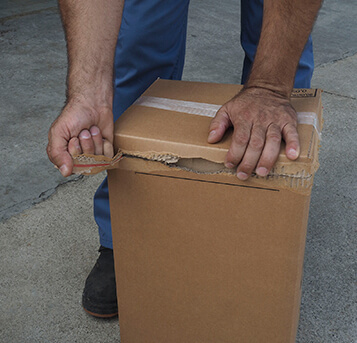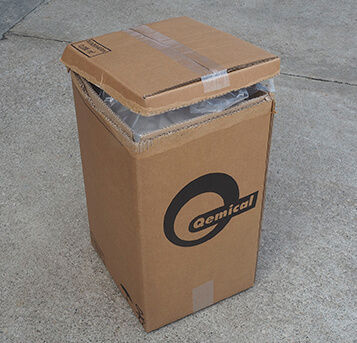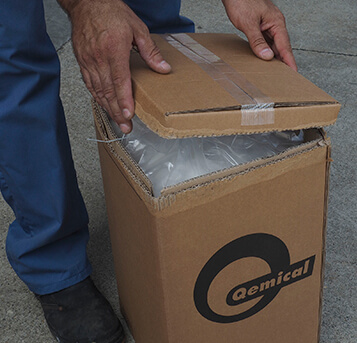 "Easy Close" 40 L cardboard boxes
And a range of packaging materials:
Cardboard box with LDPE (Low Density Polyethylene) inner bag
Paper bag with LDPE inner layer
PP (Polypropylene) drum with LDPE inner bag
HDPE (High Density Polyethylene) bottles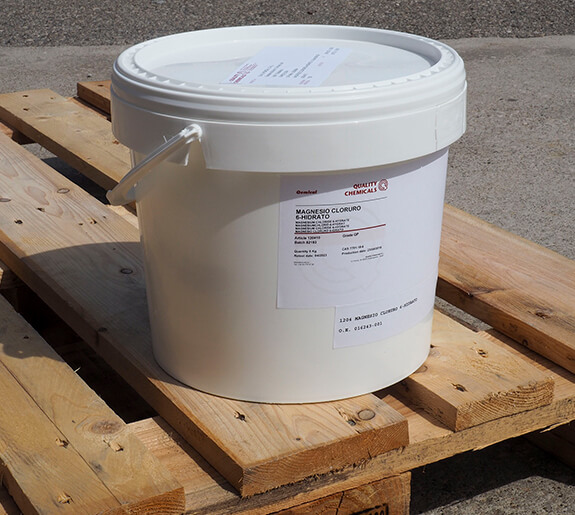 Our liquids can be packed in bottles, drums, containers and IBC.
We can offer different volumes: 100ml, 250ml, 500ml, 1l, 2,5l, 5l, 25l, 30l, 200l, 1000l
And Different packaging material:
HDPE (High Density Polyethylene)
Glass
Steel
Metal